It's not just for the lactose intolerant or vegans. Here are 4 reasons why you should switch from your soy, almond, or cow's milk to oat milk today. 1. Oat milk contains more fibre than other plant-based milk Some of the fibre in the oats is lost during processing, but oat milk products still generally end up with around 2 or 3 grams of fibre per serving, which is more than most types of milk. Average fibre amount in different milk typesOat milk: 2-3 gAlmond milk: 1gCow's milk: 0g 2. It keeps you fuller for a longer period of time...
---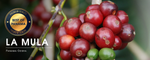 Welcome, reader, to the Jewel Coffee blog. This blog aims to share what we love about coffee, its flavor, the people who produce the coffees we love at origin, industry updates, and also the people who make and serve the coffee in our outlets. So, to start you off in our journey together, I will talk about a very special coffee – the Best of Panama Finca La Mula Geisha. In 2007 I tasted the unique Geisha varietal, and experienced the incredible qualities of this coffee – floral, bergamot, plum, lemongrass, mandarin, peach, lychee. The coffee assaulted my sense of smell...
---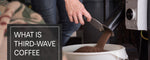 You have probably heard the term 'third-wave' coffee mentioned frequently in blogs, magazines and perhaps at your favourite café down the street. But what does it actually mean? And how is it different from specialty coffee? A Brief History in Coffee There are three fundamental movements that influence the consumption of what we call 'Specialty Coffee' today. The first-wave was marked by the proliferation of mass market ground coffee in large supermarket chains. This sparked off an exponential growth in coffee drinkers, turning coffee into the mainstream commodity we are familiar with today. Consumers soon became more conscious about the...